We all know that the on-demand sharing of private underutilized assets has been on the rise the past couple of years. Collectively, this movement has come to be known as 'the sharing economy'. Catalysts like Uber and Airbnb are becoming almost cliché analogies

for the model ("We're the Uber for X!"), which goes to show what an astonishing impact their success is having on the industry as a whole.

However, the fast paced growth of the sharing economy has not been without a few bumps along the road. Uber is continuing to face lawsuits, involving both governments and private entities, concerning the status of their drivers as employees. Similarly,

Airbnb is facing backlash from regulators

that want to ban short-term rentals in major urban areas. Many of these governmental restrictions are potentially killing innovation, and are ruling in favor of traditional industry power-players that would otherwise be unable to keep up.

Hotel and Taxi lobbyists around the world

have been fighting endlessly to halt forward-thinking companies like Airbnb and Uber. The sharing economy is putting consumers in charge, thus we need to fully embrace the model if we want to continue to reap its benefits.

But What If It's Not Fair?

Uber has received continuous critique for allegedly under compensating its drivers and refusing to offer them employee status. However, the service has created unique job opportunities like never before. Drivers can work freely whenever they please, meaning their jobs can be scheduled around the rest of their lives.

Between 2014 and 2015, I used Uber as my one and only source of transportation. Interacting with drivers on a daily basis, I heard almost exclusively positive thoughts on working for the company. The freedom of working at any hour you want and ease of earning secondary income, are simply too attractive to give up. However, if drivers feel that employee status and benefits are necessities,

new competitors like Juno are offering exactly that.

Similarly, I have stayed exclusively in private short-term rentals everywhere I have travelled in past three years. Travelling with the likes of Airbnb and HomeAway gave a far more intimate feeling with the cities I visited, one that I surely have never felt staying with Marriott Hotels. Furthermore, you are helping local families looking to pay off that home.

Supporting the sharing economy means supporting your peers.

​




Powered by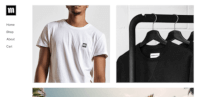 Create your own unique website with customizable templates.